Manufacturers
Sealant Depot, Inc.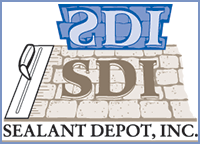 [ Sealer ]
Call:  856-829-7325
Committed Service, Consistent Quality
Stamped and Decorative Concrete Products, Sealants, Coatings, Tools and Accessories. Today no company offers more products and services to help customers achieve new levels of performance, quality and cost savings.
Our computer controlled liquid dispensing system can quickly mix over 128 vibrant colors for concrete. We provide our customers the best products at the best prices. We are responsive and proactive on customer demand: Sealant Depot, Inc. continues to be fully committed to customer service and the development of good personal and professional relationships.
QC Construction Products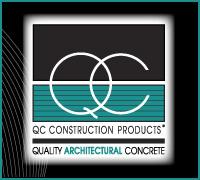 [ Color Hardener, Release Agents ]
Call:  856-829-7325
Committed Service, Consistent Quality
Beauty, versatility and reliability are combined to allow creative freedom. Quality products, innovative solutions, unmatched service and technical support makes QC Construction Products the manufacturer decorative concrete professionals turn to for success.
QC Construction Products provides a comprehensive product line for the architectural concrete industry. A family of dependable, durable products designed to work together in creating stunning effects. Integral colors, color hardeners, release agents, reactive and penetrating stains, stampable and ultra-thin overlays. Along with curing agents, accessory products and a variety of sealers, QC Construction Products has the products necessary to maintain the beauty of each project, year after year.
Matcrete Stamped Concrete Tools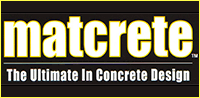 [ Stamps & Tools ]
Call:  856-829-7325
Committed Service, Consistent Quality
Matcrete – "The Ultimate In Concrete Design". Matcrete was the first manufacturer in the industry to provide training and materials to contractors with no franchise or distribution fees. Over the past 20 years Matcrete has developed products to resemble the appearance of natural materials. With a 30,000 square foot manufacturing and distribution facility, Matcrete currently offers the widest range of imprinting tools for decorative concrete and stampable overlays.